Are you struggling with the turmoil around you? Or perhaps, arguably worse is there turmoil within? Whatever the struggle, be encouraged. When the world looks out of control, remember God is in control.
For me this old hymn from Horatio Spafford is comforting in times of trial. When the author wrote it, he was on a ship to meet up with his wife. He was traveling over the same part of the ocean where the rest of his family had just drowned and his wife alone had barely escaped.

I imagine he had quite the swell of feelings and he traveled over that part of the ocean – fear, doubt, and grief. His sorrows and losses ran deep, but also inspired these words that have endured for centuries.
Though Satan should buffet, though trials should come,
Let this blest assurance control,
That Christ has regarded my helpless estate,
And hath shed His own blood for my soul.

It is well (it is well)
With my soul (with my soul)
It is well, it is well with my soul

Horatio G. Spafford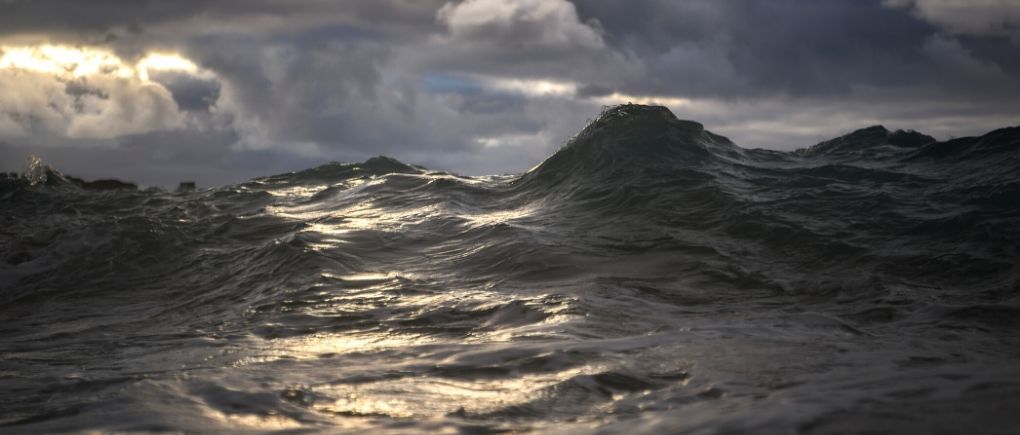 Scripture Says God Is In Control
Just because God is in control doesn't mean decides every little detail. In Job, and other places in the Bible, God allows things that grieve Him. His purposes are beyond our understanding. But you can take comfort that nothing painful He allows, is beyond His control. And nothing is beyond His ability to heal and redeem.
In Isaiah 61:1-3 it says:
"He has sent me to bind up the broken hearted,
to proclaim liberty to the captives
and release to those who are bound,
to proclaim the year of Yahweh's favor
and the day of vengeance of our God,
to comfort all who mourn,
to provide for those who mourn in Zion,
to give to them a garland for ashes,"

The peace of Christ doesn't come from peaceful times and lack of trials. The peace of Christ transcends understanding. It is a beacon of light that is seen most brightly in the darkness and storm.
Comfort From Revelation
In the Revelation Bible study by NT Wright, I just finished, I found surprising comfort. I believe Revelation was written in great part to remind us that God is in control in the midst of great trials.

Revelation is the story about the end, but also about what's "behind the veil" of the world we see. There are great and terrifying battles and imagery. But never do we get the sense in Revelation that God is not perfectly in control.
Revelation encourages you to continue in prayer, perseverance, and patience through trials.
"This calls for patient endurance on the part of the people of God who keep his commands and remain faithful to Jesus" (Revelation 14:12, WEB).
If you are in a time of trial right now, you may find this Brokenness planner, journal, and bible study guide a helpful tool to walk you through your time of trial.
Peace Be Still
The story above about Horatio Spafford reminds me of a story in the gospels. Jesus was out on a boat with his disciples and had fallen asleep when a storm came. Mark 8:37-40 tells it as follows.

A big wind storm arose, and the waves beat into the boat, so much that the boat was already filled. He himself was in the stern, asleep on the cushion, and they woke him up, and told him,
"Teacher, don't you care that we are dying?" He awoke, and rebuked the wind, and said to the sea, "Peace! Be still!" The wind ceased, and there was a great calm. He said to them, "Why are you so afraid? How is it that you have no faith?"

"Though Satan should buffet" and it may feel like God has left us to be tossed about, He is still in control. Jesus is so relaxed, so firm in his peace, that he actually sleeps through the storm. His words sound like they were meant for more than the waters to hear. His disciples too needed to hear "Peace, be still."
Download Your Free Phone Wallpaper Reminding You God Is In Control
God Is In Control – Bible Verses
In moments of struggle, it's helpful to have Bible verses at hand to remind you of truths you may have forgotten. You may find the following Bible verses helpful to post on walls or memorize. Remember you are seen and known. Your trials are not overlooked.
"Don't you be afraid, for I am with you. Don't be dismayed, for I am your God. I will strengthen you. Yes, I will help you. Yes, I will uphold you with the right hand of my righteousness," (Isaiah 41:10).
"Everything good comes from God. Every perfect gift is from him. These good gifts come down from the Father who made all the lights in the sky. But God never changes like the shadows from those lights. He is always the same" (James 1:17).
"The earth and everything on it belong to the Lord. The world and all its people belong to him" (Psalm 24:1).
"May the God of peace himself sanctify you completely. May your whole spirit, soul, and body be preserved blameless at the coming of our Lord Jesus Christ. He who calls you is faithful, who will also do it" (I Thessalonians 5:23-24).
"Aren't two sparrows sold for an assarion coin? Not one of them falls to the ground apart from your Father's will. But the very hairs of your head are all numbered. Therefore don't be afraid. You are of more value than many sparrows" (Matthew 10:29-31).
Finding Meaning In Psalm 94
For those who feel under attack, Psalm 94 may be comforting. The Pslamist cries out to God for help and justice. The writer is surrounded by oppression and evil leadership that seems to have all the control. But the Psalmist knows differently and worships God as above all other authority.

In praise and petition, the Psalmist says in Psalm 94:22-23.
But the LORD is my refuge;
my God is the rock of my protection.
He will pay them back for their sins
and destroy them for their evil.
The LORD our God will destroy them.
Will God always destroy our oppressors? Maybe, maybe not. But by giving up our desires for vengeance to Him, we let go of control. It's no longer ours to judge or act upon. When we surrender and worship God as the most powerful, we comforted.
Parenting Like God Is In Control
Part of the job of a parent is to be a provider, to make sure your children have food, clothing, a home, health care, and more (I Timothy 5:8).
During times of trouble we are also to provide our children with emotional and spiritual provisions. We are to stock them up on eternal hope and peace. We need to teach them not to rely on us, but on God.
Jesus told us, "Don't worry about the things you need to live—what you will eat or what you will wear. Life is more important than food, and the body is more important than what you put on it. Look at the birds. They don't plant, harvest, or save food in houses or barns, but God feeds them. And you are worth much more than birds…
Your Father knows that you need these things. Seek God's kingdom. He will give you all these other things you need" (Luke 12: 22-24, 30-31).
This doesn't mean you won't have times of feeling needy and restless. We live in a broken world where evil is still at work. But you are not powerless. Teach your children to pray and trust that our Father in Heaven is near. Lead them like Jesus in the boat, rocked on the waters but not shaken by the storm.

Finding this helpful? Pin it!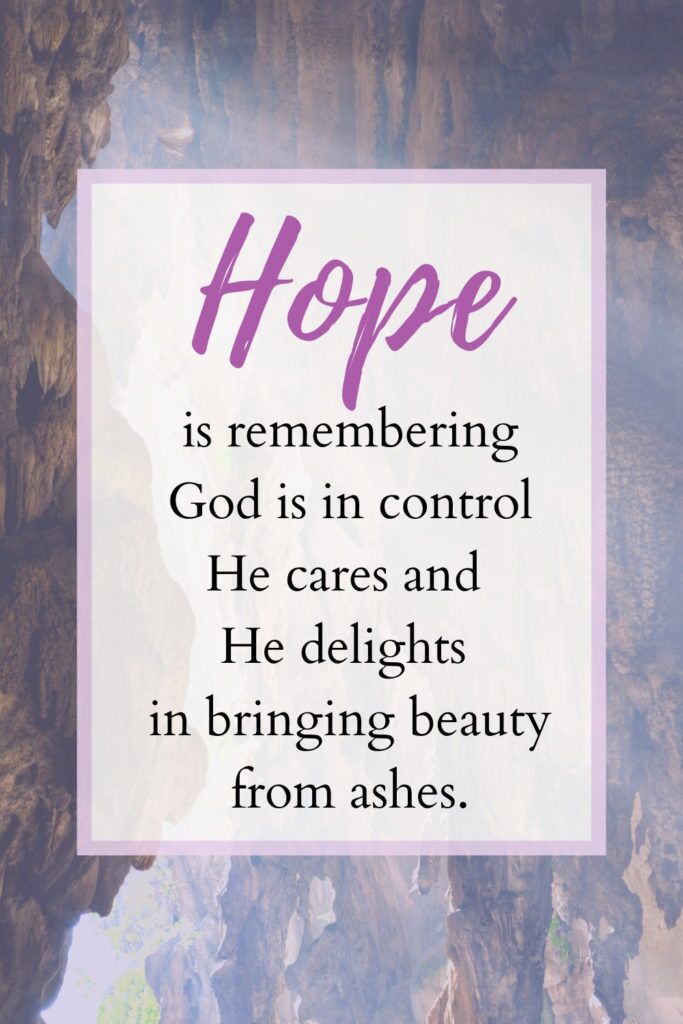 Get Your Free "God is in Control" Phone Screensaver / Wallpaper
God Hears Your Prayers
Despite all these assurances, anxiety will come. Scripture reminds us of what to do when we are anxious – pray!

"In nothing be anxious, but in everything, by prayer and petition with thanksgiving, let your requests be made known to God. And the peace of God, which surpasses all understanding, will guard your hearts and your thoughts in Christ Jesus" (Philippians 4:6-7).
Prayer is your means of participating in the eternal. Not only does God hear your prayers, but He welcomes them as a pleasant fragrance.
As Revelation 8:4 describes, "The smoke of the incense, with the prayers of the saints, went up in the presence of God from the angel's hand."
God knows your needs and your struggles. He is able and willing to give to you not just what you need, but more than you can imagine.

"And God is able to bless you abundantly, so that in all things at all times, having all that you need, you will overflow in every good work" (2 Corinthians 9:8).
We have hope because we know, God is in control, He cares and, He delights in bringing beauty from ashes.
God Cares About You
The creation story offers us some insights on how God feels about humanity. It shows His dedication, devotion, and kindness towards us despite our flaaws.
God is a devoted father. In Genesis 3:15, when humanity displayed it's first disloyalty, God gave humanity hope for salvation, before the consequences. He said to the serpent, speaking of the Savior to come "I will put hostility between you and the woman, and between your offspring and her offspring. He will bruise your head and you will bruise his heel." And though they had to leave the garden, God did not leave them, but continued with them and their children.

God is generous. In Genesis 1:28-29, gave Adam and Eve, charge over every living thing. In Genesis 2, God continued his generosity toward man, "God planted a garden" for him, and he searches for a suitable companion for man, making woman.
He is interested in you. After they sinned, God came to them "They heard Yahweh God's voice walking in the garden in the cool of the day.. Yahweh God called to the man and said to him, 'Where are you?'"(Genesis 3:8a, 9).
And God had more questions as He spoke with them "Who told you that you were naked? Have you eaten from the tree that I commanded you not to eat from? What have you done?" God knew all, but He wanted to engage Adam and Eve. He wanted to hear what they had to say.
When You Forget God Is In Control
When you want to worry, choose to seek God first and pray. This doesn't guarantee life will turn out just the way you like. If your vision of life fails, Romans 8:28 tells us God will still work things out for His glory and His purposes.

He did it with Abraham, Moses, Jonah, and countless others. God is an artist. He can take your canvas, though it may be spilled upon and spattered and turn it into a masterpiece.

It can also be helpful to take inventory of times when God "came through" in the past. Most recently I was very worried about starting our ministry to aging out foster youth. But God has stepped in – in so many ways we couldn't have anticipated. He has orchestrated goodness from uncertainty.

As Joseph Bayly famously put it, "Don't forget in the darkness what you learned in the light."

When you are afraid, worried, or unsure, choose to remember, God is in control.
Find this Helpful? You may also enjoy:

How to Bring Peace Into Your Home
7 Godly Parenting Principles

Parenting in Christ: Training in the Disciplines of Jesus
Peace