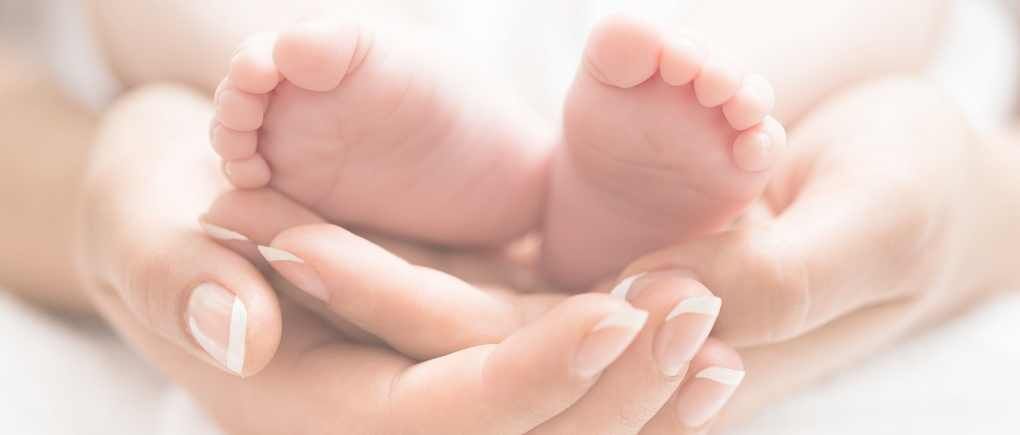 Welcome to Gentle Christian Parenting, a place for moms and all caregivers of children to find connection, biblical wisdom, and encouragement for raising up children in a God-honoring, Christ-centered way.

If you are passionate about your faith and family, you came to the right place! You'll find a lot of encouragement and enrichment from scripture here.
Christian Parenting is Christ Centered
"Christian" parenting, as defined by our current Christian sub-culture is changing. Many believers who have endured through the authoritarian influences of the 1970s are questioning the popular teaching of that time. Authoritarian parenting rose up in a knee-jerk reaction to the 1960s, and some slapped on cherry-picked verses and called it Christian. This glorifies the role of the parent, not God.

Neither do we believe in family first. Family values sound nice, but God's values are better. Jesus first, always.

If we weren't living in the aftermath of these teachings, this site would be called "Christian Parenting." Everything you'll find here is Christ-centered. You'll find focus is on what God has to say about parenting and following biblical parenting principles.
So why do we add the word gentle? Because it is a fruit of the Spirit and quality of Christ that has been left to the wayside in recent years when it comes to Christian parenting guidance. I believe that Christian parenting means bringing the fullness of Christ into your home, including gentleness.
But the fruit of the Spirit is love, joy, peace, patience, kindness, goodness, faith, gentleness, self-control. Against such things there is no law.

Galatians 5:22-23
Understanding the Role of Christian Parents
Christian parenting is parenting after the model of Jesus -in his words, ways, and commands. Our biblical role is to be stewards of these little people God has created, showing them the kingdom way, which is found in Christ.
Some believe that the Bible is virtually silent about parenting. While the Bible may not explicitly label something as applying to parenting, it is filled with relevant teaching for parents. At Gentle Christian Parenting, we believe…
Jesus is the best example for Christians in all areas of life, especially parenting.
Parenting is our primary mission field and ministry.
Children should be honored as gifts on loan from God.
Grace Based Parenting
Gentle Christian parenting takes into account that neither parents nor children are perfect by their own efforts. His grace is sufficient to cover our flaws with his righteousness.

We don't believe that "good" children who are perfectly and unquestioningly obedient have any special favor with God nor any edge on gaining His acceptance.
"All of us have become like something unclean, and all our righteous acts are like a polluted garment," (Isaiah 64:6, HCSB).
Rather, we believe that all are in need of the righteousness of Christ. We don't need to be perfect, because he was perfect. What we need is to know, lean on, and draw from Christ as our source.
Positive Parenting
Positive Parenting is generally accepted to mean parenting by influence. It comes from a place of connection and empathy. This approach doesn't incorporate threats, fear, or punishment to lead.
How is this like Christ? Well, Jesus doesn't lead us with threats or fear either. As he said, "If you love Me, you will keep My commands." (John 14:15). Being good or obedient will never please God without Christ. Rather, it is a relationship with Jesus that leads to salvation and obedience.
Bible Studies on Parenting
This site is also a home for the Jesus-centered Parenting in Christ books and the audiobook I recorded. Soon, we'll include more authors who love Jesus and desire to parent in a way that reflects the humble, gentle pattern of Christ.

If you are pursuing Christian positive parenting, respectful parenting books, guidance for godly parenting, or just exploring Bible lessons on parenting, check out these Christian parenting books.
Bible Verses on Gentleness
Want some extra encouragement for gentle parenting from scripture? Get these gentleness bible verse cards and other scripture cards free!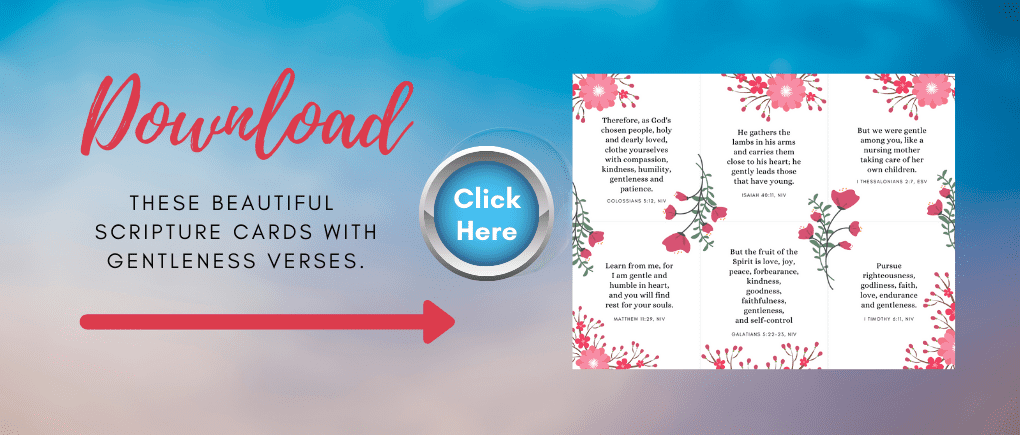 We're so glad you're here on Gentle Christian Parenting! If you're not sure where to go first, get to know more about us or check out the Gentle Christian Parenting blog!

And please check out my free downloadable Scripture Coloring Pages for Adults. No sign-up is necessary!
Want to know more about what it means to be in Christ? Read about your Identity in Christ.