Parables Bible Study for the Whole Family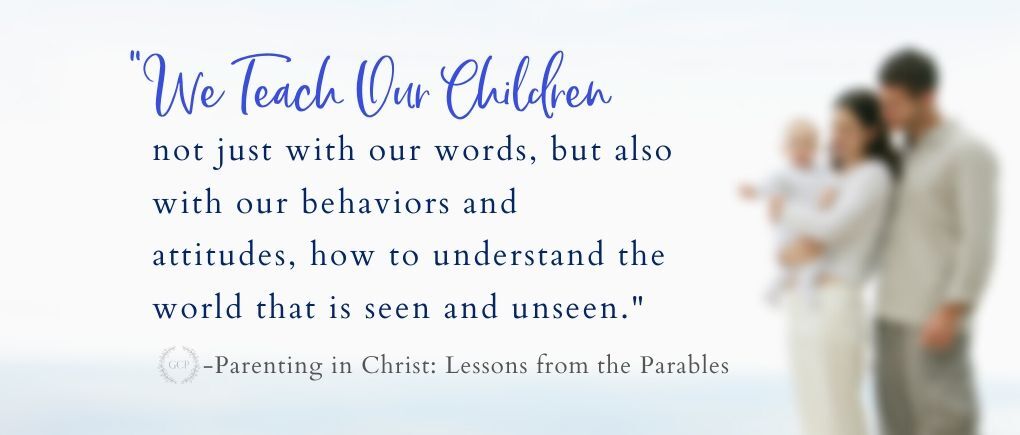 Are you looking for a great parables Bible study? Parenting in Christ: Lessons from the Parables is an easy to read, digestible book / Bible study that leads your family to grow in Christ through the parables of Jesus.
"When we join with Christ in the work of conforming to his character, we are able to more effectively teach our children to do the same. " – Parenting in Christ: Lessons from the Parables
This page contains affiliate links. I earn commissions at no extra cost to you when shop through links on this page. Read my full affiliate disclosure here.
Parables Bible Study
Parenting in Christ: Lessons from the Parables features ten short, easily digestible lessons, based on the parables that Jesus told his followers. They're great for discussing around the dinner table or at bedtime.
Each lesson challenges parents to consider an application as it pertains character development in parents and children. The lessons are not about doling out rules and formulas. They teach growth in Christ-like character, guiding adults into their biblical role as parents, modeling Christ as they teach his word and way.
The Parables of Jesus and Thier Lessons for Parents
On the surface it appears there aren't many parenting Bible verses. This is until you look deeper into the many roles parents play and how those roles impact the varying aspects of the parent-child relationship.

For instance, parents are stewards of their children. So lesson 4, on the parable of the stewards, identifies key aspects of being a good biblical steward. And it should be noted, that stewardship is mentioned more often in regards to how we deal with other people than how we deal with money.

Lesson 5 explores the shepherding or guiding aspect of the parent child relationship. The parable of the good shepherd in John 10 explores the importance of trust in the shepherd – sheep relationship and it's implications for obedience.
"I love how Christina uses Jesus's own lessons to us to help us understand how to parent in a Christlike manner.
It's easy to read and perfect for small group study. It leads parents gently to understand Who Jesus truly is and how to do their best to imitate Him in their parenting." – Author and Parent Coach Stephanie G. Cox, MSEd
This Parables of Jesus Study Guide Works for Groups
Whether you want to study as a couple or in a small group, this parenting bible study works well as a discussion guide. It includes ice breakers and follow-up questions for each lesson. It's designed to spark deeper and more meaningful conversations. As well, each lesson ends with a personal challenge to practice the way of Christ.
"It is a lovely study on the parables' value for bringing up children. The format makes them very practical and useful for group study. Her insights into the implications for nurturing children (and adults) are excellent and highly applicable." –Rev. Dr. William Edgar, Professor of Apologetics at Westminster Theological Seminary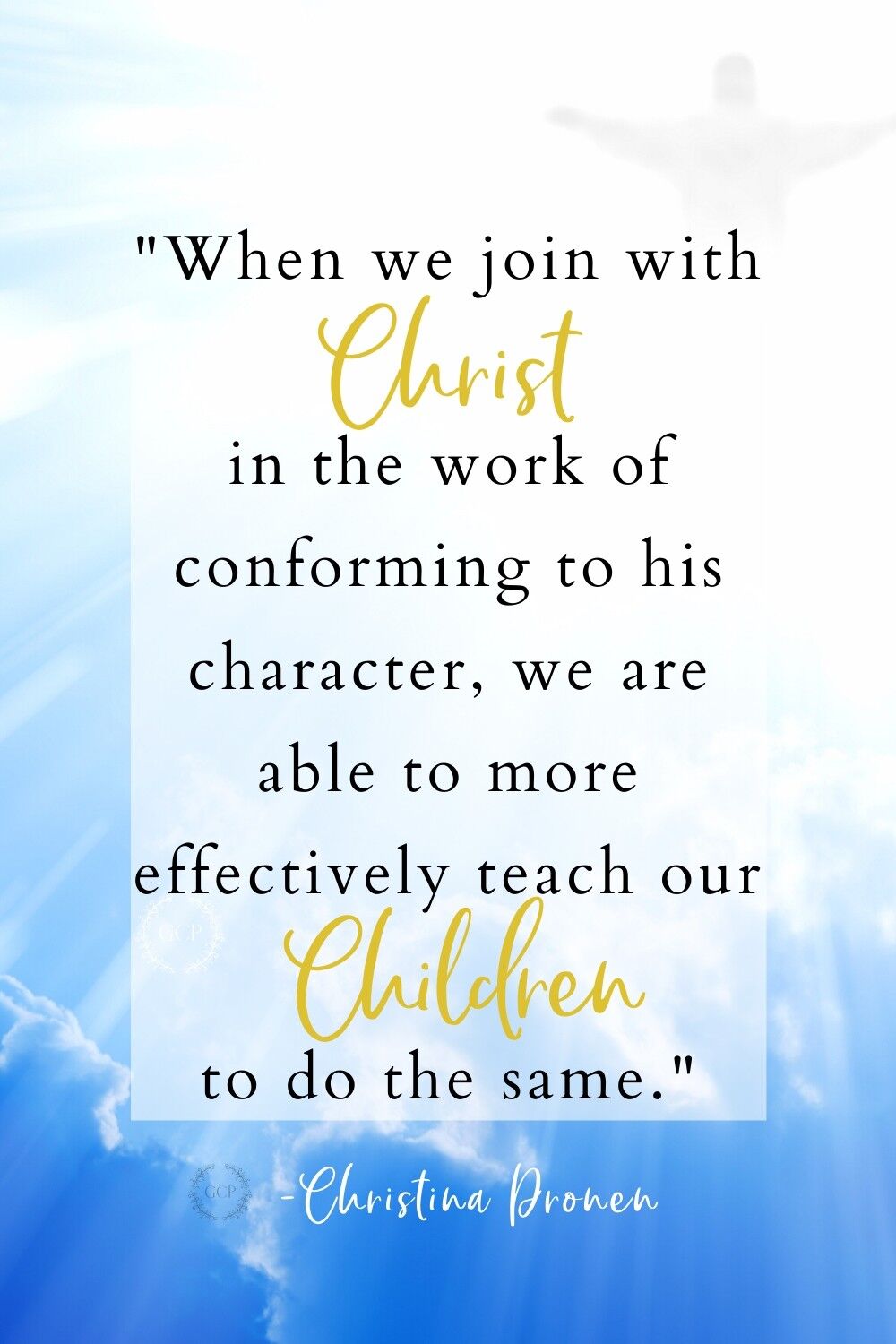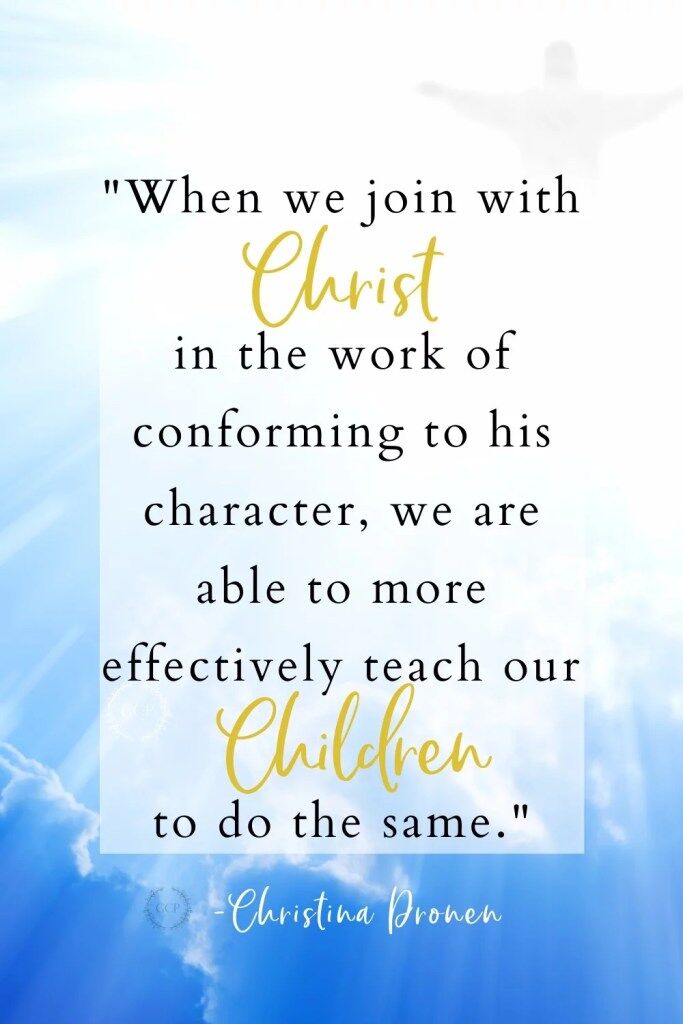 Bible Parables with Moral Lessons for Parents
Lessons from the parables on mercy, humility, and forgiveness encourage parents in specific ways to follow in the footsteps of Jesus. Christ is God's greatest expression of grace. His servant-hood leadership is modeled for you through the stories of the parables as well as the additional supporting scriptures that go with each parable.

There is no room for power plays or manipulation. No coercion or shame. Parenting in Christ means dying to self. And like all endeavors that require you to take up your cross, it is momentarily painful to our sinful selves, but beneficial to parents and children.
This Bible study also offers a great deal of grace of parents. Many moms have expressed how encouraged they felt going through it. They felt empowered and not bogged down by rules. This parables bible study is shame free!
Check out this review from a Christian mom of two over at Faith and Family First.
Get Your Kids the Companion Guide
This study even has a companion guide for your kids! Growing in Christ: Lessons from the Parables for Kids (ideal for preteens and older) parallels Parenting in Christ from week to week. Ideally, parents and kids can do lessons at the same time and share informed discussions on the topics.
Get Yours on Audiobook!
Of course, moms are busy! Throw in Bible studies and church activities and life gets even busier. That's why I recorded Parenting in Christ: Lessons from the Parables for you. It's one of the most practical ways for Christian moms to "read" books! It's definitely a great to listen to a Christian book for working moms.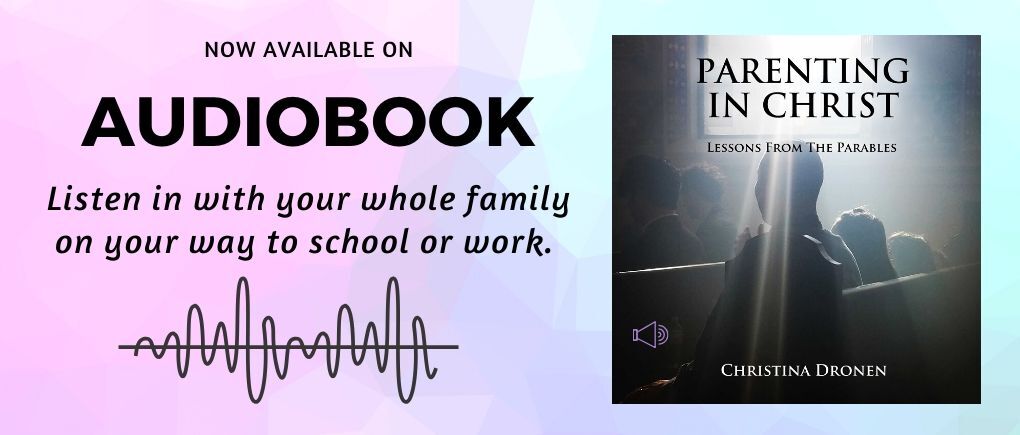 Parenting in Christ: Lessons from the Parables plays in short lessons, perfect for listening in while you commute, fold laundry, or any of the other things that keep the hands of busy moms and dads occupied.
Where to Find the Audiobook
Find the Audiobook at these vendors:
(links take you directly to the audiobook)
Audible
https://www.audible.com/pd/Self-Development/Parenting-in-Christ-Audiobook/B07DKX2PD7?asin=B07DKX2PD7
Scribd
https://www.scribd.com/audiobook/380859653/Parenting-in-Christ-Lessons-from-the-Parables
Audiobooks.com
https://www.audiobooks.com/audiobook/parenting-in-christ-lessons-from-the-parables/342373
Amazon
http://a.co/cBO01CT
Downpour
https://www.downpour.com/parenting-in-christ?sp=271664
Estories.com
https://www.estories.com/audiobook/224460/Christina-Dronen/Parenting-in-Christ
Google Play
https://play.google.com/store/audiobooks/details/Christina_Dronen_Parenting_in_Christ?id=AQAAAECMGkJa3M
Kobo
https://www.kobo.com/us/en/audiobook/parenting-in-christ

Libro.FM
https://libro.fm/audiobooks/9780999752074-parenting-in-christ
NOOK audiobooks
https://www.nookaudiobooks.com/audiobook/233600/parenting-in-christ
A Parables Bible Study For Today
If you are a busy parent looking for truth and encouragement from Jesus, you'll love Parenting in Christ! These short lessons will help you build your confidence in nurturing your child towards a relationship with Jesus, as you learn these practical principles.

The study takes into account real-world modern-day challenges moms and dads face. You can find something to encourage or challenge you no matter where you are in your parenting journey. Biblical principles endure.

Read the reviews on Amazon!

Learn more about the author:
Read blog posts based on the lessons from the book on

How to Raise Grateful Kids

Biblical Integrity